Welcome to my Dollhouse


Inside you will find Little Girl Dolls
I have made for adoption
I hope you find one
Just for you



I will take you back to the Castle
but if you see me in the Doll House
I will bring you back here
Okay?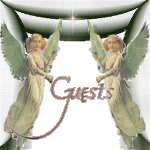 [ View My Guestbook ] [ Sign My Guestbook ]


Always for Luck!!!